Feature of Mother of Pearl
1), Exquisite pearl texture
MOP is the mother of pearl cultured all kinds of pearls, and the colors are natural and lustrous, elegant and charming.
2), Breath of the Oceans

Because of sea differing climate of the would's sea area, it cultivates natural and colorful mother of pearl. With special textures and shades, the colors of MOP are pearl white, golden, champagne, pink and mysterious black,etc.
3), Green and Natural
Mother of pearl cultures the pearl; It's very strict to the environment of growth waters, so the worldwide pearl farms select the fine-quality waters for breeding.
4), Enviromental protection and health
The vast majority of pearls are cultured. Also we have passed SGS certification, which shows our products are completely harmless to human health. It complys with the modern design concept of enviroment protection and returning to its original nature.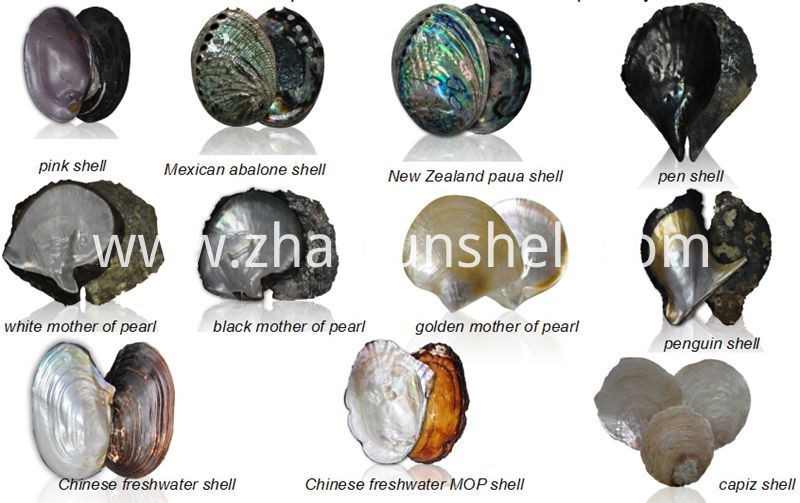 Production Process
One finsihed product needs at least 15 processes.
For resin, first cutting the resin panel into the required size, and chamfering the small panel to 45 degree or other angle. Then assemble the panels into a tissue box or other items by resin glues......
For mother of pearl, first selceting and polishing the raw material, then cut it into shell pieces, making then into same thickness and same size. Then sticking on the semi finished product by glues......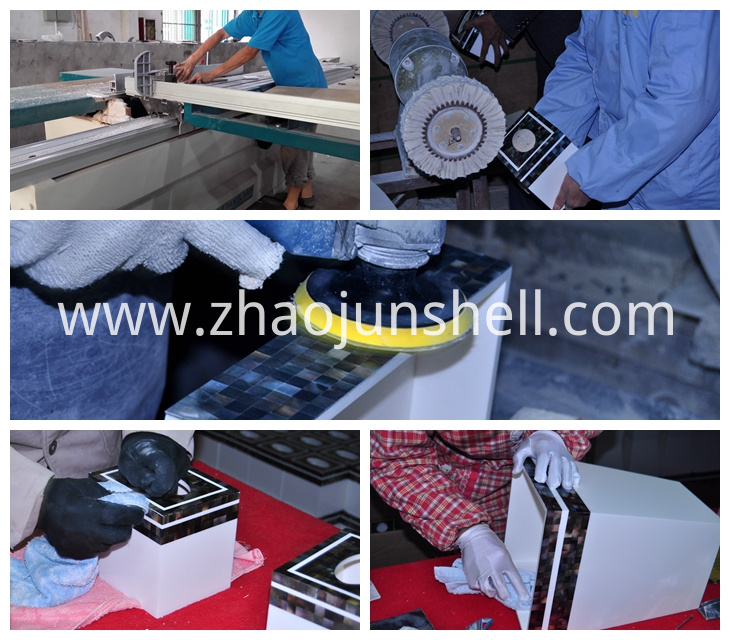 OEM & ODM are available. Our mother of pearl material includes pink shell, paua shell, freshwater shell, black mother of pearl, golden mother of pearl, pen shell,etc. Other products can be provided, such as tissue box, soap dish, liquid soapdispenser, tower tray, amenity tray, Amenity box, liquid soap dispenser, etc.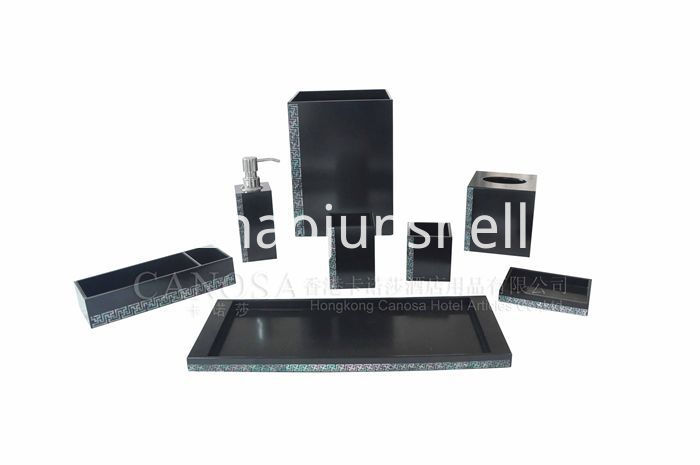 Packaging & Shipping